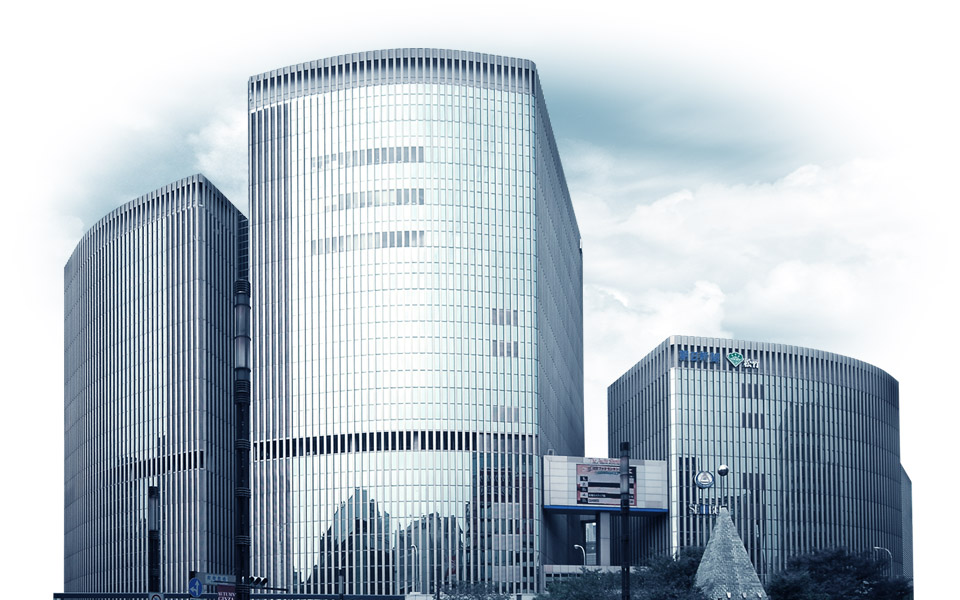 Comprehensive logistics and transportation solutions form the core of our business – from procurement logistics right through to delivery.
Suddham India" is serving multi-Modal Customs Clearance, Cargo, Import & Export and Logistics solutions for more than 10 years based in New Delhi(INDIA). We are known for our integrity, professionalism and enduring business relationships. Our company recognizes that it is the talent, commitment and knowledge of its human capital which offers the most potential for differentiation in a competitive environment. We do believe in " We manage what We Measure ". In response to our commitment & services, we take customer satisfaction very seriously. Suddham India offer cutting-edge Courier, Cargo, Import & Export solutions to its customers, enabling them to focus on their core competencies. We add maximum value to our business at every level, from Starting to End.
SUDDHAM INDIA OFFERS CUSTOMER-SPECIFIC LOGISTICS SOLUTIONS
We at "Suddham India" are committed to achieve a high level of customer delight by providing reliable, consistent and cost effective logistic solutions.
We shall be proactive to our customer's needs and expectations and are committed for timely clearance of consignments.
Our experienced and motivated team shall adopt a 'Quality Culture' and build upon a long lasting relationship with our customers and vendors.
We shall strive to continually improve the effectiveness of our Quality Management System by enhancing the skills and competencies of our team members.
SOME COMPANY VALUES
Heavy vehicles are involved in about 21 per cent of all road fatalities, according to the NSW Centre for Road Safety. Suddham India always focus on and consider safety as a high priority for all of it's stake holders and shipments.
Trust is a critical issue in any relationship, particularly in business. In the logistics industry, shippers have to be able to trust their transportation providers and be confident deliveries will arrive when needed.Suddham India always carry the philosophy of "Visibility and transparency creates Trust".
Our strategy centers on lean principles of focusing on those business processes that add value to the customer and consumer,that help us in leading the market.
As we Know Increased speed requires a mastery of transportation management during a time of difficult balance between capacity and cost." The difficulty for logistics professionals is finding that "sweet spot" between cost and service levels.Suddham india is specialised in finding this "Sweet spot".
Suddham India have demonstrated that we are making a positive difference to our business and helping to secure and promote future skills in transport and logistics.
Thanks to Suddham India services,we are able deliver our goods to the every place of India hassle-free.
Shweta Sinha
Krona / Logistic Department
Sellection of Suddham India for our logistics needs is one of our best decision for our company.100% process driven system make operation very user friendly.
Pawanvir Singh
Indicon / CTO
We started with 1000 packets a month and now we ships 5000 packets a month.The credit goes to the Suddham's India efficient service and timely delivery.
Priyambada Singh
Iyogi / Logistic Department
MISSION
To become one of the best supply chain logistics company by innovation to create sustainable growth for business and society with extremely motivated and professional workforce to strive for quality and excellence in service delivery.
VISION
Our Vision is to establish a goal –Oriented supply chain Management Company with objective to provide world class service experience of Logistics to our customers.
BOARD OF DIRECTORS
Raj Kashyap – Founder and Director
Raj Kashyap is Founder and Director of Suddham Services India Pvt.Ltd He is authorized CHA/CB,(Customs House Agent/Customs Broker)"F" Card Holder, Import and Export Consultant. Academically Raj is an MBA Finance/IIT-D/ IIML. Raj is having more than 15 years of working experience indifferent aspects of Finance and Operations at various leadership positions with different service Industries, like Telecom, Hotels, Education & Training and Logistics.
LARGEST CUSTOMS HOUSE AGENT AND LOGISTICS SERVICE PROVIDER COMPANY
With head offices in India, we employ a far-reaching global network that stretches across five continents, and includes the largest distribution network and hub operations in Dubai and the Asian region.